MAKE YOUR HIGH SENSITIVITY YOUR GREATEST STRENGHTH.
Regain power over your life
Being highly sensitive in today's world can be very challenging, stressful, and sometimes unbearable. In my coaching, I pass on everything I wish I had known many years ago as a young highly sensitive person in crisis, and allow you to gain precious time.
I offer a modular program of variable durations, starting from 3 sessions.
It can include mindfulness, yoga exercises, emotional release and regulation techniques, energy management tools, routine elaboration, communication tips, and more.
Contact me for a free alignement session to discuss your needs and see how I can best serve you. 
My coaching is for you if…
you feel stuck, lost, and alone

you wish to reconnect with your inner power

you would like to better understand the messages of your emotions and body

you are ready to dive into your mind, body, and soul and bring more consciousness onto this specific period of your life.

you are ready to leave the victim's and/or savior's seat and take full ownership and responsibility for your life.

you are ready to dive into a healing journey in which coaching and spirituality are connected.
The first step is understanding.
No change is possible without acceptance. It's essential to become conscious of your functioning schemes. Coaching helps decode what emotions, triggers, or difficulties in any aspect of your life is trying to teach you.
In each session, you choose a topic: something that is bothering you at the moment, a difficult interaction you had, some emotions you are not understanding. It can be anything that is actually blocking you to live your life freely.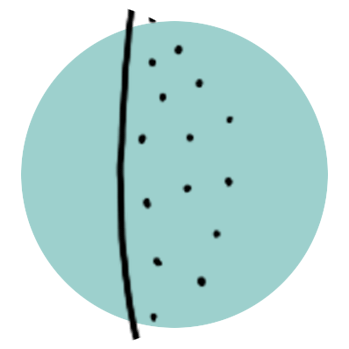 The second step is listening.
We then explore the topic and shed light onto uncovered parts that are blocking you in your life. We make the unconscious visible so that you can see clearer.
You learn to listen to your mind, body, and emotions. As you get to know your high sensitivity better, it will become your greatest ally.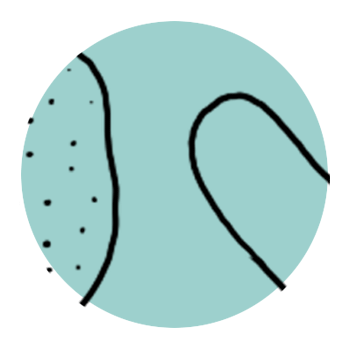 The third and final step is implementing!
Finally, you'll be able to use your overflowing creativity, explore subjects that interest you without losing yourself, connect with others and feel confident, contribute your lucidity and ideas without fear of rejection, use your capacity for empathy to support those around you without feeling drained of your own energy, use your intuition to make quick decisions without getting caught up in the mind, and finally, assume your need for solitude and reconnection with nature without guilt.
Book a free alignment session to discuss your needs.
CARE program
Real transformation takes attention and care.
Allow yourself gentle support into this moment of transition.

Take a clear engagement towards yourself.

Feel supported in moments of doubt and loss of energy. 

Make the newly implemented habits sustainable.

Gain tools, and techniques to regain the power over your life.
In this modular program, you'll be supported in a challenging moment, with coaching sessions, tailor-made courses, and direct support between the sessions.
Together we take care of your body mind and soul.
Book a free alignment session to learn more about the program. 
Free alignment session
What is it?
This free 30 minutes online session is made for you to learn more about high sensitivity and my coaching process. It helps you decide what next steps to take, no strings attached.
Who is it for? 
I encourage you to book a free call…
if you are not sure whether you truly are an HSP.

to get to know more about me and the coaching process.

to discuss what type of offer suits your current situation best.

to see if my energy matches yours.

to learn what next steps you can take.
Single coaching session
Single coaching session, 60' 
CHF 140.-
Foundation coaching session, 90'
CHF 180.-
To book a single coaching session, contact me here: